Every industry sector is unique and PrintSafe specializes in finding a solution ideally matched to our customer's manufacturing environment and regulatory guidelines. While always upholding premier print quality, uptime and durability standards.
X1 Jet MK3
PrintSafe recognizes that marking and coding often causes a bottleneck in a production line. Our long awaited solution is here with our new high resolution printer – now alleviating headaches with zero maintenance, no hazardous waste and beautiful print!
Primary Product Packaging
PrintSafe can provide a range of coding solutions that can print directly onto primary product packaging with the quality, consistency and reliability you need.
• Print bottom up directly on your high-speed applications
• Our range of ink colors ensures legibility and outstanding contrast
• Eliminate the need for pre-printed cases
Common Codes include:
• Lot numbers
• Barcodes
• Product ID codes
• Logos
Case Coding
Eliminate the costs of labels and/or pre-printed packaging and print directly on your product.
Common Codes include:
• Lot numbers
• Barcodes
• Product ID codes
• Logos
X1Jet MK3 is designed for different ranges of applications including coated / uncoated materials found in pharmaceutical, food & beverage, chemical, consumer goods and more.
The X1Jet MK3 uses True Type fonts for printing.  All conventional 1- and 2- dimensional codes can be printed.
High compact design
Simple integration into packaging systems and conveyors for printing from the side or top
No separate photo sensor required for triggering / initializing the printing process – built in photo sensor already in the system unit
Printing height up to 12.5 mm
With X1Jet MK3 there's a wide range of standard accessories:
Rotary / shaft encoders for different dynamically adapting conveyor speeds
Flexible bracket for varying products
Mounting brackets for use horizontally and vertically
A wide range of water and solvent based inks work with X1Jet MK3.  Paper cartons, coated surfaces, foils, plastics and more are coded permanently with excellent resolution.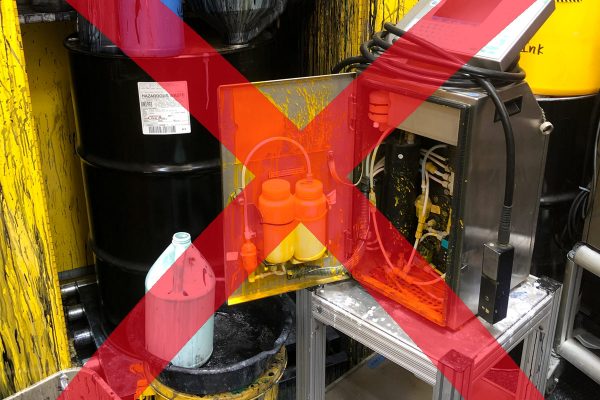 For All of Your Marking and Coding Needs
Headquartered In
San Diego, CA