No training necessary:  printing with the X1Jet MK3 industrial inkjet printer is simple, due to 3-logic intuitive operation with LED status light.  Data transmissions initialized with USB stick / interface, Ethernet, PLC or web interface.  Select and print directly with 9 messages.
X1 Jet MK3
The X1Jet MK3 is a compact and powerful Markoprint® system based on Hewlett-Packard technology.  It's a printer and microcontroller all-in-one with 3 button operation. This compact and powerful system is available in different, upgradable system versions.  
X1Jet MK3 is designed for different ranges of applications including coated / uncoated materials found in pharmaceutical, food & beverage, chemical, consumer goods and more.
The X1Jet MK3 uses True Type fonts for printing.  All conventional 1- and 2- dimensional codes can be printed.
High compact design
Simple integration into packaging systems and conveyors for printing from the side or top
No separate photo sensor required for triggering / initializing the printing process – built in photo sensor already in the system unit
Printing height up to 12.5 mm
With X1Jet MK3 there's a wide range of standard accessories:
Rotary / shaft encoders for different dynamically adapting conveyor speeds
Flexible bracket for varying products
Mounting brackets for use horizontally and vertically
A wide range of water and solvent based inks work with X1Jet MK3.  Paper cartons, coated surfaces, foils, plastics and more are coded permanently with excellent resolution.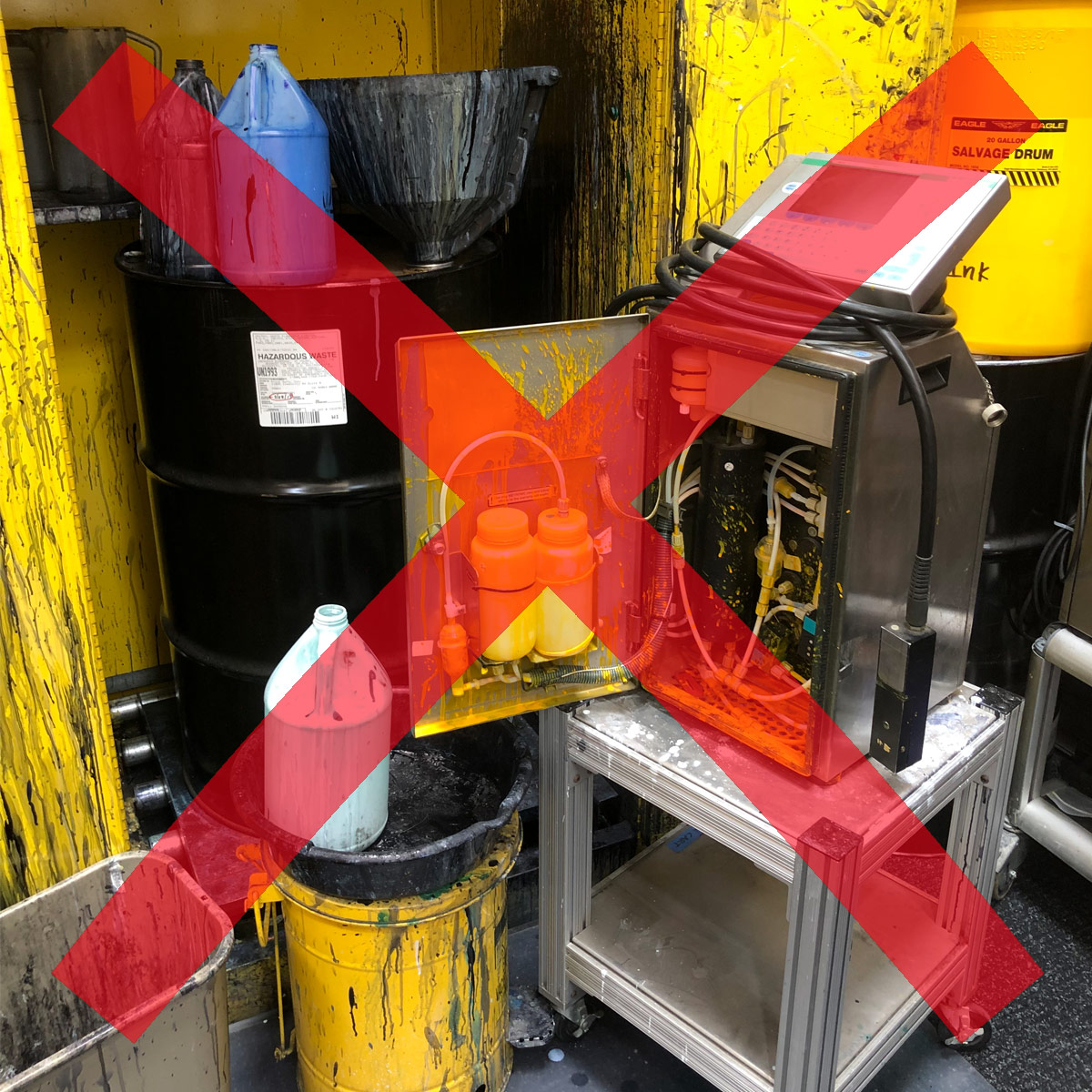 Do you have a waste mess like this?
Contact Us. We are the Haz Waste Busters!